News & Insight
Delivering comprehensive sponsorship ROI analysis for golf's original major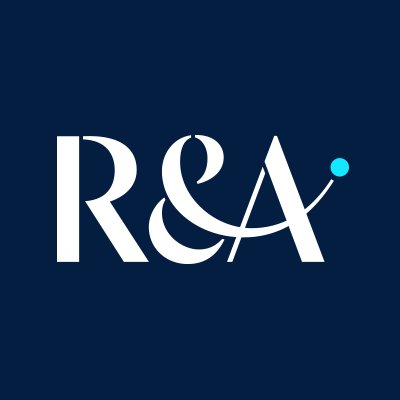 Posted on October 9, 2020
By Max Dickman
Challenge
With the consumption of sports media skewing more digital every year, rights-holders' digital channels are playing an increasingly important role in how they deliver value to sponsors. To fully demonstrate the power of their sponsorship proposition, rights-holders need to report the value being delivered through digital channels (owned and third party), in addition to the value delivered by linear broadcast coverage.
Insight
The R&A has built a portfolio of international blue-chip brands (Patrons) who leverage the global appeal and prestige of The Open, golf's original major, and the AIG Women's Open to achieve their commercial objectives. However greater investment was required to demonstrate the total value – which has typically been under-reported – delivered to brands across The R&A's entire media footprint.
Solution
Two Circles and The R&A have a long-term relationship, and together are consistently looking to evolve and improve the measurement and reporting of the impact delivered to partners. By introducing the right technologies that track real-time digital engagement, and using proprietary valuation models to deliver routine analysis of the value being delivered to Patrons through every media touchpoint, The R&A would be able to better demonstrate ROI for its Patrons.
Action
In 2018, The R&A asked Two Circles to introduce technologies that measured engagement of branded content across a mix of owned and third-party digital platforms, and use its proprietary valuation models to translate this into impact for Patrons across a range of metrics.
This enabled The R&A, for the first time, to report the value it had delivered to The Open Patrons across all media channels, both digital and linear, through The 147th Open at Carnoustie. Since 2018, this value was reported to Patrons individually, alongside Two Circles' recommendations for where and how additional value could be delivered in the future, including opportunities to enhance media reach and find new audiences.
In 2019, technology was upgraded to include computer-vision software that expanded digital measurement to livestream broadcasts and earned media, while impact-analysis was expanded to give Patrons an analysis of qualitative impact on audiences including brand awareness, brand consideration and purchase likelihood. In, 2020 the AIG Women's Open was also analysed alongside The Open for the first time, in addition to the impact of branded content published outside event week.
As a result of the project, The R&A strengthened its existing Patron relationships through greater visibility and reporting of commercial value being delivered, and enhanced conversations with new potential Patrons by being able to show the additional value it could deliver through digital channels.
Since 2020, through the addition of a fair-market value analysis of the entire ROI delivered to Patrons – including provision of tickets, hospitality and use of IP – The R&A has also been able to better demonstrate to Patrons the ROI of a partnership with The Open Championship and the AIG Women's Open.
"Being able to measure and report the true value of the assets we deliver to our commercial partners is vital, particularly when fan consumption methods are changing so rapidly.

"Working with Two Circles has allowed us to better present the return our Patrons are getting on their investments and is helping to strengthen the value proposition of The Open to prospective partners."

John Espley, Head of Commercial Partnerships, The R&A
30%
additional media value reported in 2018 and 2019 derived from channels previously unmeasured
5
audience impact KPIs now reported to Patrons, from awareness through to propensity to convert
36%
uplift in value to Patrons produced from full asset register valuation
12.50%
growth in number of Patrons between 2018 and 2020