Maximizing the effectiveness of digital assets for ICC sponsors
Challenge
As more fans consume sports through digital channels, and brands seek more effective and measurable ways to achieve their marketing objectives, digital assets are playing an increasingly important role in successful sponsorship partnerships. All sports rights-holders need to adapt their sponsorship proposition to reflect this new digital age, enhancing their ability to retain and attract sponsors and realise the value of the revenue stream.
Insight
The ICC, cricket's global governing body, wanted to better demonstrate the value it currently offered, and could offer in the future, to its event sponsors through digital channels. Like many other rights-holders, its sponsorship team was also looking to improve its sponsorship proposition as it looked to renew existing deals, and bring a new and more diverse set of brands to its partnership portfolio.
Solution
Through its extensive experience of how to reach audiences with engaging digital content, market-leading technology that measures impact in real-time, and proprietary valuation models developed through its unique positioning within GroupM (the world's largest media investment group), Two Circles would be able to help the ICC optimize its digital media portfolio to deliver and accurately measure value for current and potential brand partners.
Action
Two Circles was engaged by the ICC to undertake a comprehensive assessment of the effectiveness of its digital platforms in delivering impact and value for sponsors during the World Twenty20 in 2016. To do this, Two Circles introduced media analytics technology that measured engagement of branded content across a mix of owned and third-party platforms – and used proprietary valuation models to translate this into media value – to provide a comprehensive analysis on how branded content performed, both individually and collectively.
Two Circles then made recommendations around how greater engagement could be achieved through branded content, what channels work best for which content, what new inventory could be created for existing sponsors and to attract new sponsors, and accurately put a cash value against the impact delivered by ICC digital assets.
For the two major ICC tournaments held in 2017, the Champions Trophy and Women's World Cup, the ICC and Two Circles worked closely to optimize branded content for sponsors, and Two Circles delivered sophisticated measurement of the effectiveness, and media value, of their activities in real-time. Case studies from the 2017 tournaments were then built into both sponsorship renewal and sponsorship pitch documents, enriching the commercial conversations held between both parties and enabling the ICC to provide a far clearer picture of how much its digital assets are worth to sponsors, and what engagement their digital marketing inventory will provide.
Results
4.5m

dollar value of digital sponsorship for 2017 major tournament sponsors

18

digital campaigns optimized for sponsors across summer of 2017

8

sponsors whose campaigns were optimized across 2017 major tournaments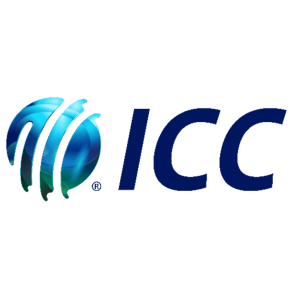 Results
4.5m

dollar value of digital sponsorship for 2017 major tournament sponsors

18

digital campaigns optimized for sponsors across summer of 2017

8

sponsors whose campaigns were optimized across 2017 major tournaments
Related Service