Growing racing's fanbase through sport-wide customer insight
Challenge
Horse racing is the second-most attended sport in Great Britain, but with large venue capacities and a significant number of racedays per year, there was huge potential to grow attendances – and generate greater raceday revenue to reinvest back into the sport.
Insight
Racecourses across the region faced similar challenges in driving attendance growth, however there was no centralised or racing-wide strategy to achieve this objective. Racing's stakeholders also had limited knowledge of why fans attended races – meaning they were unable to make data-driven decisions around what products or events they should market – and had neither the technology nor sophisticated marketing techniques to sell tickets to maximum effect.
Solution
By creating a data management platform that brought together customer data from the courses represented by the RCA (Racecourse Association), and performing a deep analysis of the demographics, behaviours and attitudes of the British racing audience, Two Circles would be able to create a data-driven strategy for courses, both individually and as a collective, to grow attendances.
Action
A new initiative – entitled Insight=Growth, and led by the RCA and GBR (Great British Racing), the marketing and promotional body – began with Two Circles building a data warehouse that combined four years of historic ticket sales from 59 courses, equating to 2.4 million unique transactions and £213 million of revenue*.
Additionally, Two Circles surveyed racegoers and the general public to better understand their relationship with the sport. This rich source of data was analysed in combination to identify how racing as a whole, and individual courses, could better market their sport – and create the right ticketing and premium products – to drive attendance and race day revenue growth.
This insight and strategy was delivered to racecourses in a series of workshops. Insight included how only 6% of racegoers purchased tickets at more than one course in 2014, showing that there was little cannibalization of business between courses; 66% of racegoers rated socializing as the most important aspect to their day out; and that 73% of purchasers don't purchase year-on-year.
Personalised toolkits were created for each course, explaining how they could build bespoke customer growth plans. Two Circles then supported individual courses with technology and marketing services that enabled them to roll out new products and new marketing strategies.
*Data was shared by courses on a confidential basis, with no course able to see another's customer data.
Results
+13%

growth in advanced ticket sales across British racing between 2014 and 2017

70k

more retained racing customers between 2014 and 2017

175k

new customers attending British racing between 2014 and 2017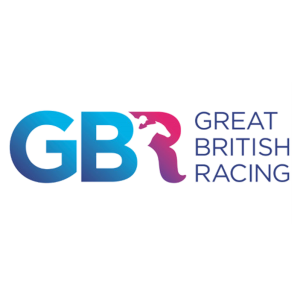 Results
+13%

growth in advanced ticket sales across British racing between 2014 and 2017

70k

more retained racing customers between 2014 and 2017

175k

new customers attending British racing between 2014 and 2017
Related Article
Related Service