Optimizing the venue for Britain's biggest race meeting
Challenge
The UK population is increasingly willing to spend money on entertainment experiences. This means sports rights-holders have a huge opportunity to attract fans to their events, but it also means competition in the leisure sector is fiercer than it's ever been.
Ascot Racecourse is a British institution with a flagship summer event Royal Ascot. Faced with both this opportunity and challenge, it needed to ensure its leisure offering remained a market-leader to protect attendances and attract new fans to help drive commercial growth.
Insight
Having a deep understanding of their customer base enables rights-holders to meet the changing demands of sports fans, and build targeted, personalized campaigns that market the right products, at the right time, to the right audiences.
Solution
By using and building on its deep understanding of its current and potential racegoers, Ascot could make data-driven decisions about the products it offered to the market, who they should market to, what platforms they should use, and what time of the year they should run campaigns to achieve attendance and ticket sales growth.
Action
In 2014, Two Circles introduced data management and visualization products that pulled in a variety of customer and transactional data – also tracking sales of ticketing and premium on a daily basis – and created experience surveys that were automatically sent to racegoers after every event to understand areas of improvement for the race day experience.
Analysis of this vast amount of data helped understand Ascot's different types of buyers, their motivations for attending, and levels of satisfaction. Following this, Two Circles was then able to offer actionable insight from which Ascot tweaked its product offering and planned its marketing activity.
Two Circles analysis also found that returning racegoers were worth twice the amount of revenue to Ascot compared to new customers in a given year; this insight was fed into the Ascot marketing team to ensure the key audience segment could be targeted with relevant products and messages.
Results
35%

growth in ticketing revenue for Royal Ascot since 2013

100%

sell-out for first Saturday of new Village enclosure at Royal Ascot 2017

29%

fine-dining revenue growth at Royal Ascot since 2014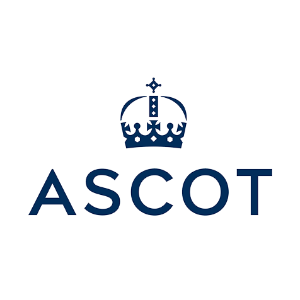 Results
35%

growth in ticketing revenue for Royal Ascot since 2013

100%

sell-out for first Saturday of new Village enclosure at Royal Ascot 2017

29%

fine-dining revenue growth at Royal Ascot since 2014
Related Article
Related Service