News & Insight
From Eden Gardens to Emirates Old Trafford: my journey in the world of sports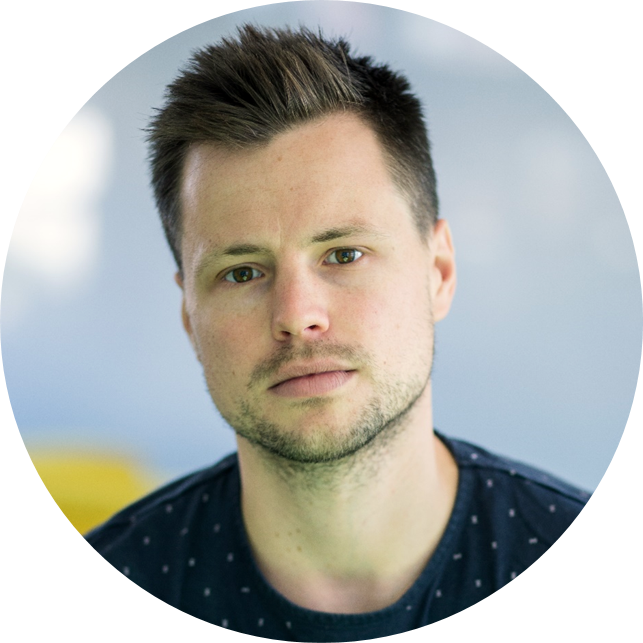 Posted on April 26, 2022
By Matt Cutler
Mihika Varshnei, a Sports Management undergraduate from the University of Edinburgh and member of 2021's Diversity in Digital Mentoring Programme, talks about the challenges she faced whilst pursuing a career in sports.
Applications for the 2022 Diversity in Sports programme close on May 4. Visit here for more details on the programme and how to apply.
The summer of 2021 was one I will never forget. From sharing food with Harmanpreet Kaur and Kate Cross to dancing with Lizelle Lee and Alex Hartley at the opening match of The Hundred. I got to travel across England and Wales with some of the most talented female cricketers as I worked as a Content Creator for Manchester Originals. I also got to work on my first cricket documentary with the BBC and helped capture unique content for the Davis Cup and the Paralympics. I was living my dream, but my cricket journey began years earlier, and thousands of miles away, with a very different kind of pressure.
"

I got to travel across England and Wales with some of the most talented female cricketers as I worked as a Content Creator for Manchester Originals
In India, the spring of 2008-9 was filled with buzz and excitement with the introduction of the star-studded Indian Premier League. The now world-famous tournament was the first of its kind in India, containing elements of the Premier League mixed with Bollywood and the new and fast-paced T20 format of cricket. For most of my friends, it was their brother or father who introduced them to cricket, but for me, it was my mom. It was my mom who took me to my first ever live cricket match. It was a nine year old me holding her hand entering Eden Gardens. I had never before seen so many people and such an enormous stadium. I still remember the rush I got hearing the roar of the crowd and the IPL jingle as we took our seats in one of the crowded stands. Before Chris Gayle could whack his first six outside the stadium, I knew sports was the career path I wanted to take.
A couple of years later, my dad picked me up from school and took me straight to the mall to buy my first ever India jersey and we headed to Eden Gardens with family and friends to see England vs. India. We were fortunate enough to get box tickets, and share the box with a few members of the English team's support staff. Eleven year old me was shocked to hear those people referring to the English cricketers by their first names. I kept nudging my mom asking how they knew the players. That day was when I first realised it was possible to work in sport without being an athlete, and I innocently left the stadium thinking "When I grow up I want to become part of the English cricket team's support staff".
Years went by and I discovered the field of Sports Management, and realised teams other than England also had support staff. That feeling I got at my first IPL match never left me, and I became the first student in my school to apply to university for a degree in Sports Management.
If you know anything about Indian culture, you would know that no parent in their right mind would allow their daughter to go abroad to study Sports Management. In the largely patriarchal Indian society, even boys are encouraged to pursue more mainstream jobs such as law or engineering. Research into Indians and their relationship with sport suggests that sport is largely seen as a form of recreation or keeping fit. Studies into South-Asian sports participation in the UK have found a lack of parental support in pursuing sport and a greater importance given to traditional academic subjects as key barriers affecting South-Asians' involvement in sport.
Not surprisingly, the same challenges impacted me. I became used to my grandfather giving me a disgusted look when I spoke about my career aspirations, and had dozens of lectures on why I should become an engineer instead. I can't remember how many times I got asked if I was going all the way to the UK to learn how to become a water-girl for the players, or whether we had to watch cricket matches for homework in a Sports Management degree. More than the negative comments was the fact that no-one in my circle valued what I was doing.
The majority of friends and family thought I was taking a big risk and pursuing something that was too niche, which would lower my career prospects. I would be lying if I said none of this affected me. However, I was lucky to have my parents' support, because even I wasn't entirely sure what I was getting myself into. I had never met anyone who had pursued this degree or career-path, and being surrounded by constant criticism and uncertainty added to the pressure.
I went to Edinburgh University in 2018, and to no surprise at all, was the only Indian on the Sports Management course. All the other Indian freshers I met were pursuing the more traditional, socially-acceptable courses such as medicine, computer science, accounting and business management. No one understood the pressure I felt to prove myself having chosen this unconventional pathway, as the negative comments still continued.
The first year was challenging. I had moments of self-doubt and felt lost as I had no-one to guide me. However, as time passed I learned more and more about the world of sports.
In 2021, I was fortunate enough to join LiveWire Sport's Diversity in Digital Mentoring Programme, and also did a few stints with BBC Sport.
As I immersed myself in new experiences, I could see my family and friends learning with me. When I got a job as a content creator for the Manchester Originals women's team during The Hundred, my parents started watching women's cricket as well. My grandfather became more curious about what the job entailed and started taking a greater interest in my career. Soon, I was also guiding some students from my school who were interested in pursuing Sports Management. It finally felt as though those closest to me were beginning to understand and live those experiences with me.
By the end of summer 2021, I had worked on Wimbledon, The Hundred and the Paralympics. All these experiences, alongside my degree have not only expanded my horizons but also those of my close friends and family. It's never easy to do something different, but it is always worth following your passion. Things have a way of falling in place eventually.
Applications for the 2022 Diversity in Sports programme close on May 4. Visit here for more details on the programme and how to apply.