Breaking ticketing records for the iconic Open Championship
Challenge
The Open Championship, the oldest of the four golf majors, is one of the world's most prestigious sporting events. However, following an initial review of the event's commercial performance, ticketing and premium were identified as having growth potential for organizers the R&A – both as a revenue stream, and a vehicle to bring in new audiences.
Insight
A deep understanding of a rights-holder's audience – and the host region of a major event – provides the fundamental insight required to create and execute a marketing strategy that grows ticket sales, and help bring new fans to a sport.
Solution
Through a sophisticated analysis of the R&A audience, a market-sizing of the region surrounding Royal Birkdale (host of the 2017 Championship), and real-time performance and insight monitoring of ticket sales and marketing activity, the R&A would achieve strong ticket sales and bring in a new, younger audience through data-driven marketing.
Action
Two Circles started with a deep analysis of historic Open transactional customer data, and used proprietary methodologies and machine-learning to model the propensity, on an individual level, of The Open's existing audience to purchase Royal Birkdale tickets.
In parallel, Two Circles ran nationwide quantitative research to understand the UK's relationship with the Championship, and identify regional-specific marketing opportunities; this allowed the R&A to identify where to deploy its outdoor media budgets, and at which moments in the sales cycle.
Data analysis and survey insight was used to drive marketing communications – tone of voice, brand feel and personalized messaging – to the existing Open audience, tailored by demographics, attitudes and interests. It was also used to target new ticket-purchasers from both traditional and non-traditional golf audiences through paid marketing campaigns.
Lastly, Two Circles introduced technology to track and report sales and marketing success – allowing the R&A to adjust sales and marketing activities daily, for instance around which higher-performing digital marketing channels more promotional spend should be allocated.
Results
235k

highest attendance for an Open Championship outside St Andrews

16%

over target for tournament ticket sales revenue

13%

of total attendance under 25 – record for an Open Championship

19:1

ROI for targeted marketing campaigns on social media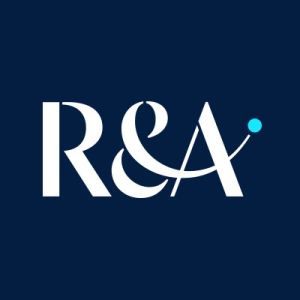 Results
235k

highest attendance for an Open Championship outside St Andrews

16%

over target for tournament ticket sales revenue

13%

of total attendance under 25 – record for an Open Championship

19:1

ROI for targeted marketing campaigns on social media
Related Article
Related Service