Two Circles partners with School of Hard Knocks
Posted on
Two Circles is delighted to announce it has entered into a partnership with School of Hard Knocks, the charity that uses sport to tackle issues surrounding unemployment, crime and health.
The partnership was announced last week at a Two Circles UK Team Day by Two Circles CEO Gareth Balch and School of Hard Knocks COO Jack Lewars at the home of Formula One team Williams.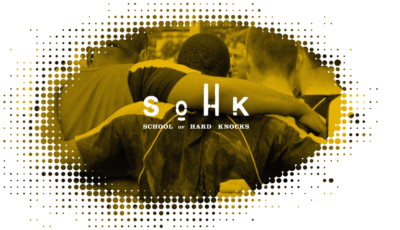 Founded in 2012, School of Hard Knocks uses sport to help individuals realise their potential and take positive steps forward in their lives. Over the last five years, School of Hard Knocks has changed the lives of both children and adults across the UK through rugby, boxing and strongman courses, supported by a curriculum of powerful life lessons.
Under the partnership, Two Circles will use its experience helping some of the biggest rights-holders in sport grow relationships with fans and partners by working with School of Hard Knocks to better engage with its audience and evaluate and package commercial partnerships.
Two Circles employees will also support School of Hard Knocks on the ground, supporting the delivery of skills-based training courses and acting as mentors to participants enrolled on School of Hard Knocks programmes during the next 12 months.
Gareth Balch, Two Circles CEO, said: "Each Two Circler chooses to be part of our journey not just because they love sport, but because they want to make a difference in an area they're hugely passionate about. School of Hard Knocks has a strong track record of promoting social inclusion, and we believe our proven approach can help them raise awareness and revenue to invest in these programmes."
Jack Lewars added: "Partnering with Two Circles offers fantastic opportunities for School of Hard Knocks to raise vital funds for our work. Having met the team, we are also excited to have such a dynamic group of people who live and breathe sport on the ground supporting our programmes across the next year."