Creating a market-leading fan engagement strategy from scratch
Challenge
In 2014, EPCR (European Professional Club Rugby) replaced the ERC (European Rugby Cup) as organiser of European rugby union's continental club tournaments. EPCR inherited an organisational set-up with several challenges, including a need to discover richer knowledge about its audience; scattered and under-utilised sources of customer data; sub-optimal broadcast platforms; and low brand awareness.
Insight
Rights-holders that have a deep understanding of the behaviours, attitudes and expectations of their audiences are best positioned to develop products – and deliver first-rate fan experiences – that engage fans and drive commercial growth.
Solution
Through a detailed understanding of the demographics, preferences and behaviours of European rugby fans, EPCR would be able to develop more engaging digital channels, content and live experiences. Technology that measures engagement across all media channels would also enable ECPR to better demonstrate the power of EPCR tournaments to current and existing partners.
Action
Using a strategy-led, technology-driven approach, Two Circles helped EPCR build a known audience from scratch – creating, in the space of three months, one of rugby union's most engaging suites of fan-first digital platforms.
The project began by Two Circles creating a data warehouse for EPCR to pull in diverse demographical data and purchase information from a range of sources and introducing digital visualisation technology to produce actionable insights and power personalised marketing activities. In parallel, Two Circles created and deployed European club rugby's biggest-ever fan survey to understand how the EPCR brand was perceived, what content fans were interested in, and what relationship they wanted with EPCR.
From this insight, Two Circles made content recommendations, informed marketing decisions and created targeted, personalised user-journeys and direct marketing communications. This included a new targeted and personalised newsletter service; supporting the launch of fantasy and score predictor games and the introduction of on-site activations during the Champions Cup and Challenge Cup finals weekends from 2017 onwards.
The fanbase insight was also built into EPCR's sponsorship proposals – reflecting demand from brands to understand more about a rights-holder's audience when making partnership decisions. In June 2018, Heineken became the new title partner of the Champions Cup from the 2018/19 season.
Results
7.5m

pieces of fan data acquired by EPCR across 2017/18 season

41%

growth in fan database engagement across 2017/18 season

2.5m

personalised campaigns delivered across 2017/18 season

40

media channels monitored and evaluated across TV, OTT, web, app, social and e-mail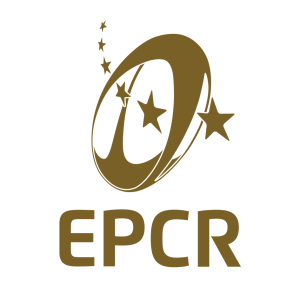 Results
7.5m

pieces of fan data acquired by EPCR across 2017/18 season

41%

growth in fan database engagement across 2017/18 season

2.5m

personalised campaigns delivered across 2017/18 season

40

media channels monitored and evaluated across TV, OTT, web, app, social and e-mail
Related Article
Related Service