BSC Young Boys: 61,286 examples of 1:1 fan engagement
Posted on
Our client BSC Young Boys (YB) was yesterday recognised at the 2017 Schweizer Dialogmarketing Preis (SDV Award), Switzerland's prestigious marketing awards.
YB was shortlisted in the 'Creative Use of Data' category for its personalised end-of-season marketing campaign (pictured), which invited 61,286 fans to reminisce and reflect on their matchday experiences across the 2016 season.
The emails reminded fans of the number of games they attended, the amount of wins, shots on goal and goals scored they witnessed, and even pointed out the number of fans they shared their experiences with in the stadium.
In shortlisting YB and Two Circles' joint entry, the jury recognised the forward-thinking approach YB has taken to driving engagement through tailored communications and highly-personalised campaigns.
Two Circles has been working with YB for two years, helping the club deepen its understanding of fan preferences and behaviour. This data-driven approach has enabled YB to connect previously fragmented fan-touchpoints and integrate them into a holistic marketing strategy.
You can find further information on YB's end-of-season campaign, and an overview of other submissions, here.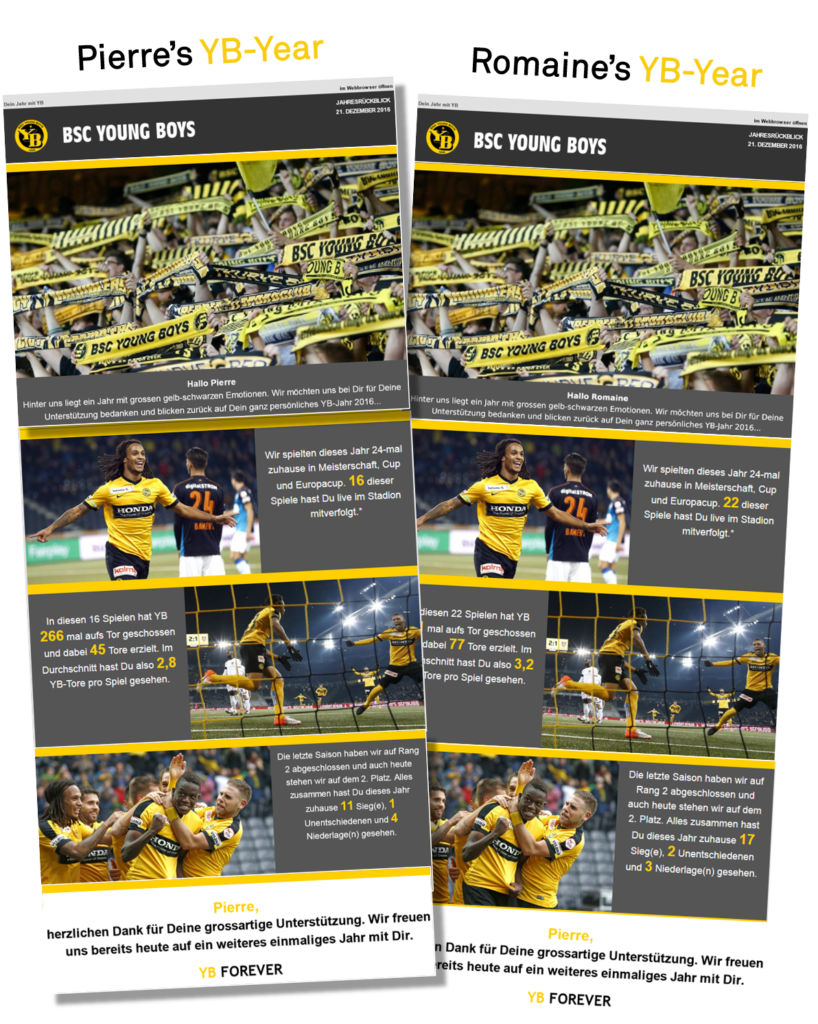 Related Article
Related Service