Bringing Eventing into a new sponsorship era with deep audience analysis
Challenge
Eventing, dubbed 'the ultimate equestrian challenge' due to its unique combination of dressage, show jumping and cross country, has huge appeal in Great Britain, in particular with the 5.8m people who have an affinity to horses. However, governing body British Eventing recognised revenue from sponsorship – a key income stream for the sport – did not reflect the level of interest in the sport.
Insight
Brands are increasingly demanding marketing opportunities that engage their target audience directly and measurably – requiring sports rights-holders to grow their understanding of who their audience is, and how to reach them. British Eventing needed a greater understanding of the core habits and interests of the equestrian audience – and the size of the potential market for brand partnerships now and in the future – to drive sponsorship growth.
Solution
Through an in-depth, data-driven analysis of the sport's audience, British Eventing would have a better understanding of the demographic, behavioural, and attitudinal characteristics of the 5.8m people who have an affinity to horses in the UK – strengthening the sport's attractiveness in conversations with potential sponsors.
Action
Across the summer of 2017, Two Circles conducted the largest ever research project in the history of Eventing in the UK. This included designing and delivering an attitudinal survey to the British Eventing database and those of six British Eventing-affiliated venues; the results of this survey were analysed alongside data from four years of Eventing ticket-buyers, British Eventing's membership base, and British Eventing's digital audience of just under half a million people.
From the analysis, Two Circles delivered recommendations to British Eventing around specific brand categories, a market proposition, and the best way to use and develop digital assets to add value for partners. A summary of the research was also released publicly in November 2017 in a document entitled A Commercial Content Guide to Eventing in the UK, and the insight is now being used by British Eventing's sponsorship sales team to provide quantifiable proof of the value Eventing can offer brands targeting both domestic and international markets in terms of audience reach, engagement, spend, affinities and preferences.
Results
#1

biggest research project in the history of Eventing in the UK

3.5m

unique datapoints analysed by Two Circles

8.7

score out of 10 Eventing fans rate their love for the sport, higher than the sporting average

+62

NPS (Net Promoter Score) for Eventing, higher than Netflix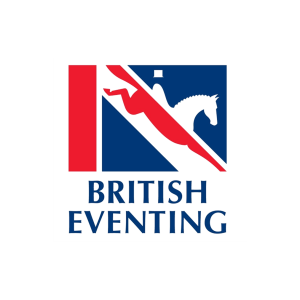 Results
#1

biggest research project in the history of Eventing in the UK

3.5m

unique datapoints analysed by Two Circles

8.7

score out of 10 Eventing fans rate their love for the sport, higher than the sporting average

+62

NPS (Net Promoter Score) for Eventing, higher than Netflix
Related Article
Related Service